Sundays at 10:30am
in the church parking lot.


There will not be an in-person worship service on the following dates:
We hope to resume in-person worship services on
Sunday, January 31.

However, we are holding this date loosely as we prayerfully and cautiously approach resuming in person services, keeping the safety and health of our community as our highest priority.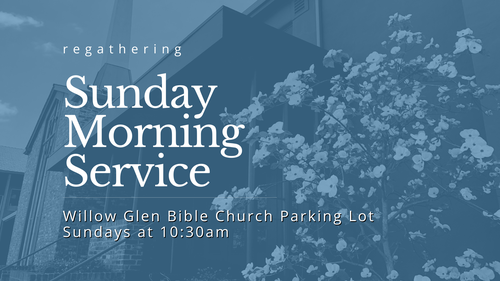 A children's service is provided during the sermon portion of the main worship service. One parent will accompany the children during the service.
We are limited to a total of 100 persons at this outdoor worship service.
There will be sign-ups for each service.
Spaces will be designated for your family groups to keep with distancing protocols from the county.
All guests must wear a mask at all times
Chairs provided/bring a blanket for kids.
Click the button to read the latest Santa Clara County guidelines.
Our Sunday Morning Schedule is changing. The Livestream Service will continue to be our primary service.
9:00 AM ADULT CLASSES
10:30 am Livestream SERVICE